Här kommer ännu ett exempel på hur man kan göra med de nya cardstocken från Core'dinations. I det här fallet har jag utgått från ett ark som heter "Awake" från serien "Black Magic" som jag tänkte embossa.
Here is an example of how you can do with the new cardstock from Core'dinations. In this case, I've used "Awake" from the series "Black Magic", which I'm about to emboss.

Först embossar vi pappret.
First emboss.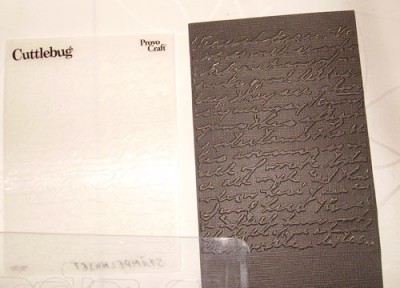 Därefter tar vi fram sandpappret och slipar försiktigt på den embossade delen av pappret.
Next you start to carefully sand the embossed part.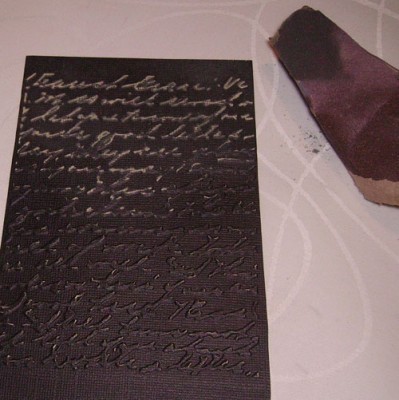 Till slut är hela mönstret framme. Det blir en väldigt läcker 3d-effekt!
The whole pattern is now visible. It has a very striking 3d-effect!

Vivi