Här kommer ett tips på hur man kan återanvända de rester som blir över när man stansar ut bokstäver i sin Cuttlebug.
Here's a tip on how to recycle the residues when you punch out letters in your Cuttlebug.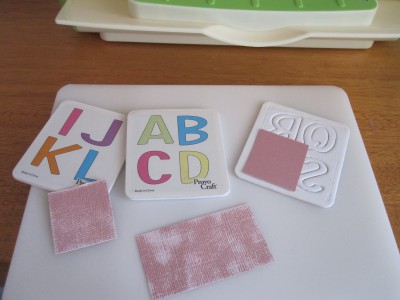 Först klipper du ut lagom stora bitar och stansar ut dom.
Cut out some pieces from your cardstock and punch them out.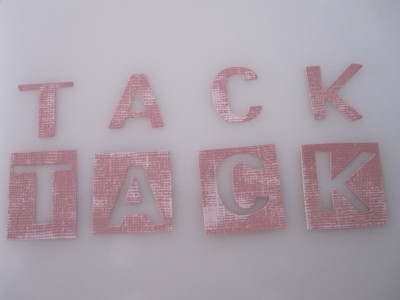 Överst: de utstansade bokstäverna. Underst: de så kallade resterna.
Top: the punched letters. Bottom: the bits that usually are consider as "rubbish".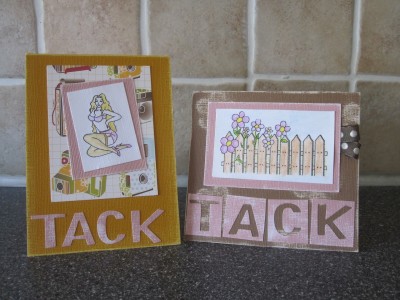 Voilá!
Papper/Paper: Core'dinations Concerto, Core'dinations Cappuccino, Jillibean Soup Italian Seasoning.
Stämplar/Stamps: Sittande tjej, mellan/Sitting girl, medium SD-G1202, Staket med blommor/Fence with flowers SD-L1298
// Maria